Land Fitness Certification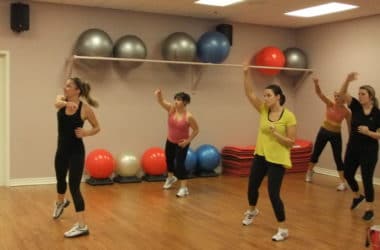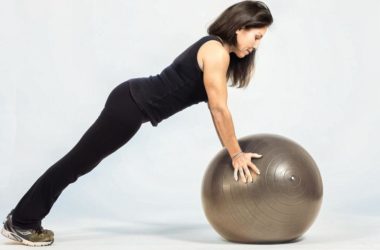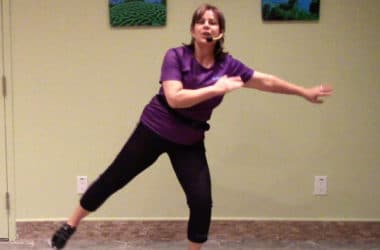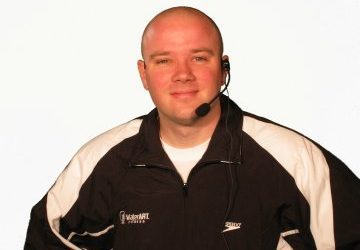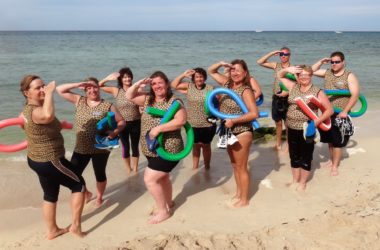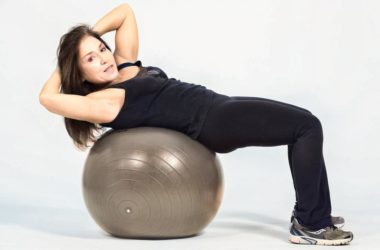 WaterART Fitness offers many levels of on-site and home study education. We specialize in education for instructors, group instructors personal trainers, health care providers and consumers. We offer both land and water fitness programs either via onsite training or home study education.
WaterART is an acronym for understanding how to design purposeful programs. We believe that the Application of Science is an Art. Our goal is to help with understanding functional fitness – training on land to improve well-being and activities of daily living. We encourage our professionals to explore many career paths whether working part -time or full time in the industry. Working with aging populations will require specialized training and a leader must design programs that will help the individual participant gain results whether in a group or training individually. We have developed education for general programming as well as more specific programming so that a profession may specialize their skills to provide more teaching opportunities.
Comprehensive Certification Programs requiring both practical and theory examinations.
Specialty Certification Programs requiring only a theory exam if the candidate has Comprehensive Certification. Expired or new candidates will have to complete both parts of the examination process.
Comprehensive Certifications
This course introduces an instructor to the fundamentals of teaching land group exercise. This program will prepare the instructor with the many facets of teaching group exercise programs including: low impact fitness, step training, taekwonaerobics, muscular strengthening & stretching, core training, functional fitness and total body stretching. 
The goal of the programs is to help instructors facilitate easy to follow routines for multi-level programs. The course will teach you how to use music effectively as well as how to develop basic exercise patterns.
This program will help you to blend a program for the specialties required on land namely ball exercise, muscular strengthening with a variety of equipment, cardio step training, dance and martial arts and more relaxation and stretch programming.
Although everyone can benefit from exercise, perhaps no other segment of the population will benefit as greatly from regular, consistent, exercise as will the 80+ older adult.  This course will review important information to understand the relationship between age-related physical changes and exercise for older adults.
WaterART's Gentle Sit and Stand program can improve quality of life by decreasing pain, swelling and stiffness and increasing joint range of motion, agility, balance and strength. Because so many people of differing abilities fall into a general residential class, the level of activity in each program must be geared to individual needs rather than a one-size-fits-all approach. Providing variety in general group exercise program with emphasis on mobility and working on their own pain free range of motion is the most important requirement for this population.
Our most popular and must have program for those who teach aging populations. This  comprehensive yet practical approach of facilitating classes for an aging population with a variety of medical conditions reviews safety and efficacy guidelines. Other topics will be reviewed for this specialized populations including: functional and age related problems, cardiovascular disease, pulmonary diseases,  movement disorders,
Arthritis, as well as  ideas for programming with common problems of the back, hips, knees, shoulders, neck and ankle problems. This training will focus on  functional exercise sets for helping the aging population maintain their activities of daily living (ADL's). Techniques for cardiovascular training,  muscular endurance and strengthening, flexibility, balance, posture and gait will be reviewed for progressive of benefiting overall health.  Let's help 60+ adults to become independent and improve activities of daily living with enjoyable exercise.
Nearly 1 in 2 people over age 65 have some form of arthritis or painful limitation. The Land Arthritis Instructor Certification Program incorporates chair exercises in both sitting and standing positions with a gentle, light, low impact and sculpt program. The goal of the program is to provide the Instructor with a variety of cardiovascular, endurance, strength, mobility and balance exercises for helping individual clients improve their activities of daily living and function while easing pain and discomfort in their body. The program is focused on helping the individual to balance their muscular strength and flexibility, and the program will utilize equipment such as chairs, resistance bands, and weights.
Gentle exercise will help many people are living with movement disorders including Multiple Sclerosis, Stroke, Brain Injury, Parkinson's Disease as well as other common neuromuscular and movement disorders. The goal of this program is to develop a well-balanced and functional program to improve the quality of life for clientele living with these challenges, and to help improve their well-being and maintain or enhance their physical performance.
Components for functional wellness both seated and standing will be reviewed. This program will provide a total body approach with guidelines for modification of exercises. Working at a self-paced gentle intensity will help maintain function and well-being.
Weight Management Programs
Comprehensive Certification
Upgrade your skills and review a program that emphasizes wellness and positive lifestyle change. Whether you are learning healthy habits for your personal use or tips on how to apply them to your classes, this program is an excellent tool to help everyone manage a healthy weight and losing weight and becoming more healthy is the #1 reason people attend a program.
The Managing a Healthy Weight workbook combined with an instructional video will take you through pertinent information on basic nutrition and strategies to improve your lifestyle.
As a Certified Weight Management Consultant you will have the tools to be confident to deliver the 10 week Managing a Healthy Weight Program. This program may be facilitated as an adjunct to group exercise programs or as a new program to attract and maintain people struggling with an unhealthy lifestyle. You will receive the complete materials to get this program off the ground! This training will provide the Consultant with a system that will help the individual incorporate behavior strategies and techniques to create positive lifestyle change. The program will emphasize regular physical activity, proper nutrition and a healthy attitude toward body image.