Let's Get to Know the Movers & Shakers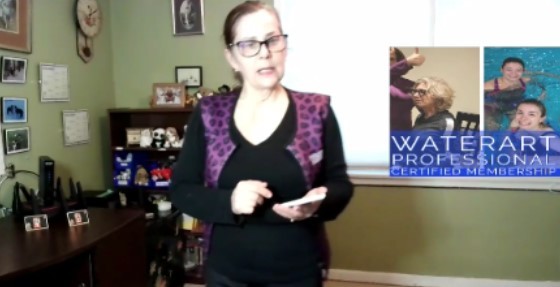 Julie Twynham
Grand Master Trainer & Educational Director
Julie has a strong academic background from the University of Waterloo, in Human Kinetics, combined with her dance and coaching background provide her with strong technical and creative skills. She has co-authored 25 Instructor Certification manuals created 278 Educational videos for both land and water modalities. She has developed two Apps. In the day, she facilitated the Speedo Aquatic Fitness System in Canada (1993-2000) and has had the privilege to work throughout the world helping enthusiasts and professionals understand exercise design. She has worked in promotion for Speedo,Hydropool swim in place pools, Rockport walking shoes, and the Original Pool Noodle company.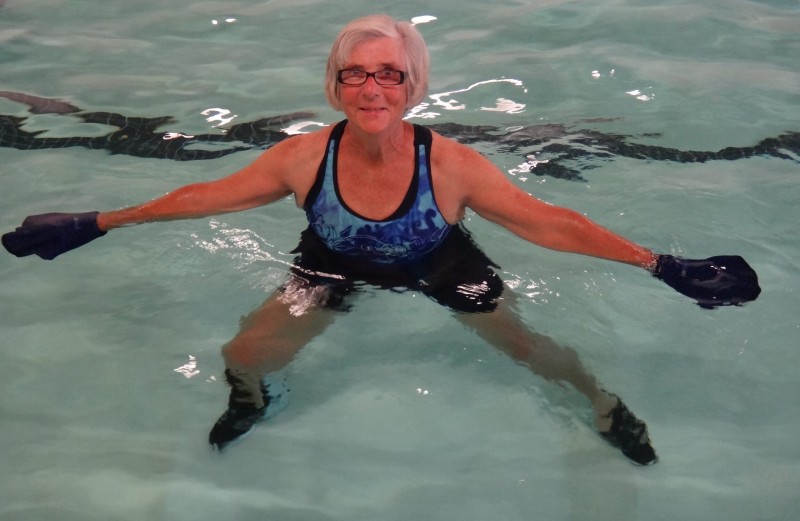 Drusilla Leitch
Grand Master Trainer and Certification Director
Drusilla is a past recipient of the Ontario Fitness Council Leadership Award and a former presenter for the Elder Hostel Association teaching Active Living programs. She has collaborated on many WaterART training programs and manuals including WaterART Land and Water Arthritis programs, Mind Body/Tai Chi for the Water, Specialized and Senior Populations; Walking, Shape Up and Water Trainer, Kidz, and Rehabilitation Specialist Manuals. She has been teaching fitness since 1977 and specializes in senior programming. Her main focus is using functional fitness to stay healthy and independent herself. She does many virtual assessments to help the new generation along. Drusilla attends regular programs at Vanastra Recreation Centre in Clinton, Ontario.
More about Julie
She worked at the Toronto Fitness Institutes for 15 years and job responsibilities included Exercise Testing, Cardiac Rehabilitation, Instructor Training and developer of Aquatic and Land Personal Training Programs. She designed their first computer program for land personal trainer exercise inventory and better back programs. Simultaneously, she facilitated and created many Instructor Training workshop through her company Body Check Inc.
As a veteran of the fitness industry for over 40 years, she has presented for many world organizations, community centers and clubs throughout Canada, United States, Europe, Singapore, Mexico,U.K. and South Africa including: World IDEA, Aquatic Exercise Association, American Fitness Professionals Association, Sara City Workout, IHRSA, IHRSA Ontario, University of Michigan, University of Washington, University of Western Ontario, University of British Columbia, University of Waterloo, Ontario Fitness Council, European Aquatic Fitness Conference, Canadian Aerobic Instructors Network, University of Waterloo, CanFitPro, Manitoba Fitness Leaders, Alberta Fitness Leadership Certification Association, to name a few.
Julie's achievement
Developer of 282 Educational or land and water fitness videos


Developer of WaterART Fitness Educational App & Aging Well Workout App

Co-Author of  26 WaterART Instructional Manuals including: Aquatic Rehabilitation  Kids Instructors, Land & Aquatic Personal Trainer Specialist, Senior Fitness.


Presenter for American Fitness Professionals Association (2004-2010)

Volunteer for Toronto Sport Leadership Program (TSLP) 2011-2019  Special recognition Award 2013 & 2015, 2016

Canadian Mentor Award -Finalist (1998-9)

Originator of Use Your Noodle - the original Pool Noodle Program (1997) 


World IDEA Presenter

 (1997-2001)
Organized Aerobathon & Raised $50.000.00 for Heart and Stroke Foundation of Canada (1990-94)
Organized and Raised $10.000.00 for Jerry Lewis Telethon (1991-92)

Volunteer for National Fitness Leadership Advisory Council for Aquatic Fitness Standards

 (1999-2000)

Faculty for University of Nevada WaterFit School (1998-99)

World IDEA Water Fitness Committee member (1996-1999)

World IDEA representative (1993-96)

Finalist for Canadian Women's Mentor Award ( 1999-2000)

Fitness Institute Instructor of the Year ( 1994 Inaugural award)

Berka Fraser Award - The Fitness Institute (1990)

IRSA Ontario - Aerobics Coordinator of the Year (1994)

Best of Women of the Year - Toronto Sun (1993).

Level 2 NCCP Figure Skating Coach (1978 -1987)
Certified Master Trainers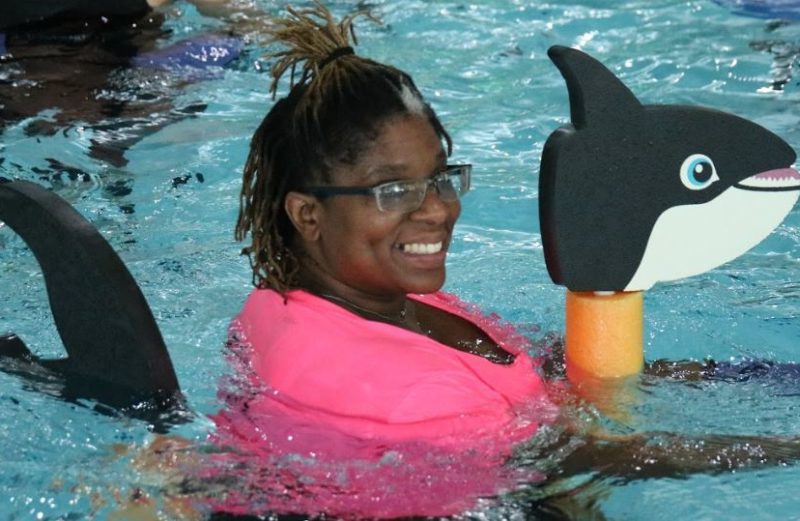 Anita Beauchamp
Cincinnati, OH
Anita resides in Cincinnati where she provides H2O Rehabilitation, Personal Training, CPR/BLS & First Aid Certifications. She is a High School Health Teacher for Covington Independent School District. She has been affiliated with the YMCA of Greater Cincinnati teaching Group Exercise, Rehabilitation and Aquatic Personal Training, The Jewish Community Center and Mercy Health Plex Fairfield as a Water Fitness Instructor and Aquatic Personal Trainer.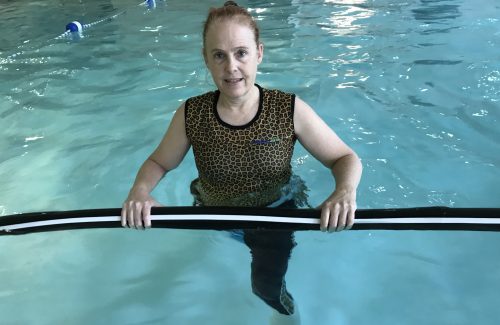 Diana Brakel
Waterford, MI
Diana received a Master of Science degree in Parks and Recreation Resources from Michigan State University. She teaches water fitness and swimming classes at the Waterford Pool and Fitness Centers, and is also the Swim Lesson Coordinator. In addition to being a WaterART Master Trainer, Diana is a Red Cross Instructor Trainer for Water Safety and Lifeguarding for basic and instructor level classes.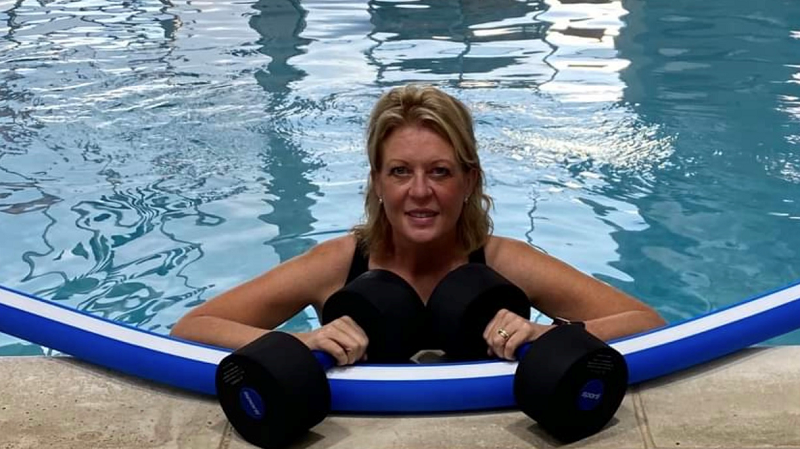 Kris Cassell
Greenville SC
Kris Cassell is a Registered Dietitian and a Certified Shallow & Deep Water and Arthritis Instructor. Her recent completion in the mentorship instructor training program has afforded her the ability to train new instructors. Kris teaches classes at both the YMCA Caine Halter and Rolling Green Village in Greenville, South Carolina. Kris has degrees in both Human Nutrition and Hospitality Management, has been married for 23 years and has two children attending the University of Alabama.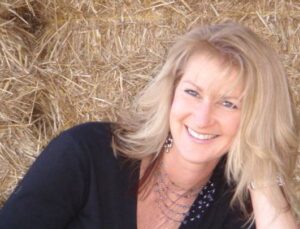 Cindy Cook
Charlotte NC
Cindy has been teaching land and aqua classes for over 30 years and is passionate about seeing people become their best selves. She loves developing specialty classes for members/facilities. When not in the liquid gym, she enjoys music (which she also teaches), playing in bands, riding motorcycles, living on a farm with her husband and 2 dogs, and being very involved in church ministry.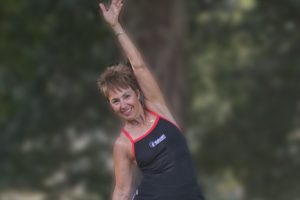 Judy Conley
Napa, California
Judy is a graduate of Arizona State University with a degree in Physical Education where she competed on the swim team. She has been involved in both land and water fitness for over 30 years. She is the Author of two books on Water Exercise and has created, taught and hosted many CEC courses for AEA and ACE as well as being instrumental in developing the Michigan Aquatic Network.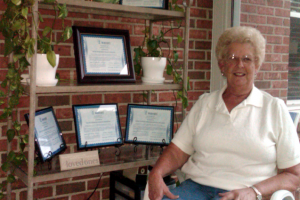 Barbara Graham
Columbia SC
Barbara is an exemplary example of the how water exercise may change your life for the better. Her story is compelling in that in 2007, after being diagnosed with sugar diabetes, high cholesterol and high blood pressure, she decided to go to the water. She began to feel better and decided to teach and help others. In 2008 she became Certified. Since then she has added 11 levels of Certification to her resume.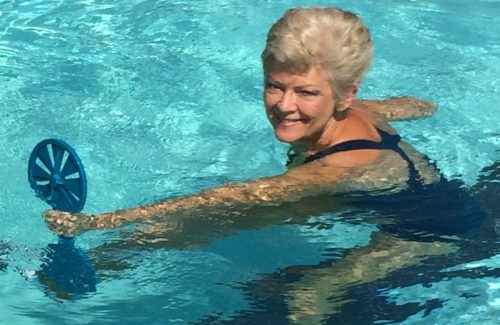 Dr. Lucia Cordell Getsi
McCormick, SC
Dr. Lucia Cordell Getsi, Ph.D. is University Distinguished Professor Emerita, of English and Comparative Literature at Illinois State University. Her professional fields are Cognitive Poetics, Comparative Literature, Poetry and Poetics. She is a nationally known poet, scholar, literary translator, and twenty year editor of the acclaimed Spoon River Poetry Review.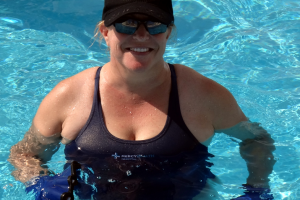 Diane Kabakoff
Cincinnati OH
Diane lives in Northern Kentucky and has been teaching Aquatic Fitness for over 25 years. She works with Power Wellness at Mercy Health Plex in Fairfield Ohio where she delivers medically based Aquatic Fitness. Diane has taught both land and aquatic Fitness Classes Cincinnati State and University of Cincinnati. Additionally, she is a Certified Lifeguard and Swimming Instructor.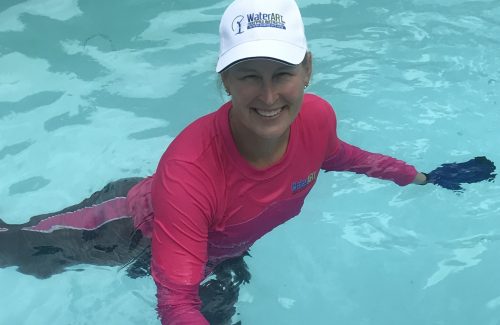 Sharon McDonnell
Blufton, SC
Sharon has been involved in many facets of the fitness industry for over 25 years. She has earned a Master's Degree in Exercise Physiology from Indiana University and a Certified Exercise Physiologist/ Personal Trainer through the American College of Sports Medicine (ACSM) She provides aquatic rehabilitation, H2O personal training and has achieved the Gold Certified status with WaterART Fitness.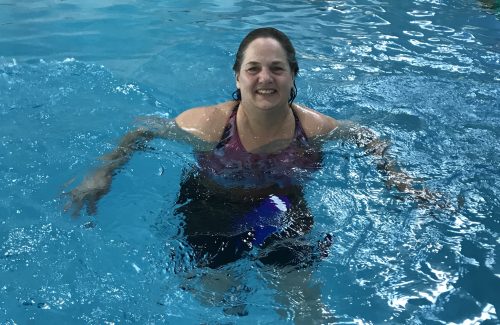 cathy Novak
Grand Blanc, Mi
She holds Bachelor Degrees in Physical Education from Albion College and Elementary Education from the University of Missouri in Kansas City. She also holds a Masters Degree in Curriculum, Instruction and Leadership from Oakland University. She was a public school teacher for 25 years. She earned varsity letters in 4 different sports both in high school and in college, AEA, WaterART Personal Trainer & USWSA. She currently works as Aquatic Personal Trainer & Group Exercise Coordinator at Ascension Genesys Health Club. I love listening to people when they first discover how strenuous a water workout can be."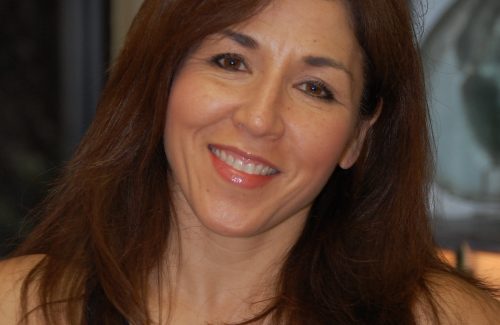 Janet Rollero
Whitehouse Station, NJ
Janet Rollero, is a Master Trainer for WaterART Fitness. She holds an ACE Personal Trainer Certification, AEA Certified and the owner of Fitness for U and Certified Fitness for Special Needs, Inc. With twenty plus years of professional experience behind her, Fitness for U Studio owner and personal trainer Janet Rollero is committed to helping her clientele achieve and sustain optimal health. "I am a personal trainer because I love teaching people the positive effects of exercise," says Janet. Janet's positive energy is contagious as she moves and trains clients and instructors both on land and in the water.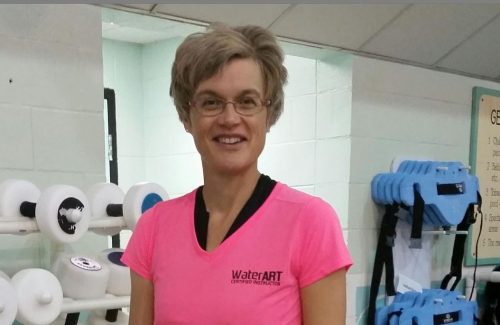 Julie Scratch
Seattle, WA
Has a Bachelor of Human Kinetics from the University of Windsor. She is an ACE Certified Personal Trainer & Group Exercise Instructor, Yogafit Instructor, Certified Red Cross Lifeguard/Water Safety Instructor and WaterART Master Trainer. She currently resides in Anacortes, Washington 1 1/2 hour drive from Seattle. She works at both Fidalgo Pool & Fitness Center and Anacortes Physical Therapy.Julie has over 20 years of experience helping various populations achieve their health and wellness goals. She has a passion for guiding those with injuries or limitations to become more functional in their daily lives. She has facilitated Instructor Training in both the USA and Canada.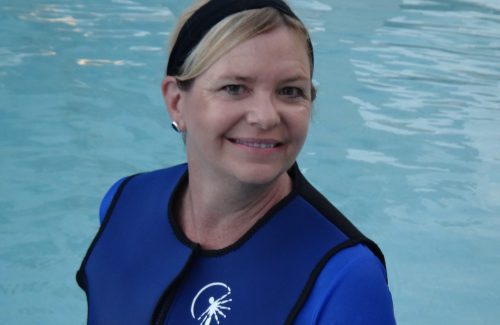 Jane Pomponio
Port Tobacco, MD
Jane is recently retired as the Fitness Coordinator, at the College of Southern Maryland, where she taught in the Wellness Fitness /Aquatics dept. She has over four decades of experience as an educator, personal trainer, adjunct faculty member, group fitness instructor, aquatics manager, corporate wellness director, wellness specialist and tobacco coordinator to motivate and help others reach their health and wellness goals. Jane loves running and moving. She is now studying canine fitness and conditioning program with the University of Tennessee!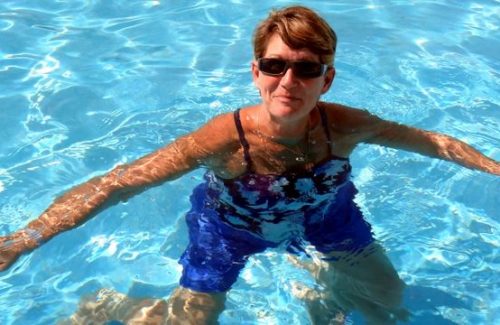 Dorie Shore
Statesville, NC
Dorie Shore is a Certified Rehabilitation Specialist and has worked many hours for physically and mentally challenged children with programs such as: swim programs, learn to swim lessons and even racing events. She has a love for water fitness with a deep passion for aquatic rehabilitation. Dorie has contagious energy and a natural ability to help others. She has worked in the aquatics industry for over 25 years. She sings at church and with her husbands business of Karaoke.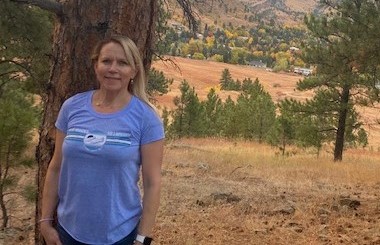 Amanda Sommer
Burlington, NC
Amanda's has been involved in the industry since 1997. She is a licensed massage therapist and a graduate of UNC Chapel Hill with a degree in Exercise Science. Her solid understanding of how the body works helps her to teach safe and effective programs for all ages and abilities. She is a Clinical Exercise Physiologist through the American College of Sports Medicine, as well as a Registered Yoga Teacher through Yoga Alliance.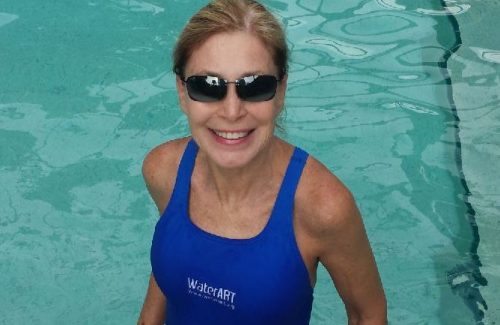 Terry Steele
Lakewood Ranch, FL
Terri Steele is a Gold Certified WaterART Master Trainer. She has been teaching for 25 years and started with WaterART in 2000. Additionally, she is an ACE Certified Personal Trainer and AFAA Certified as a Group X instructor. She loves teaching water fitness not only because of the health benefits but because it is helping people live life better. Terry has 4 children and 5 grandchildren. Her background includes a business degree and years of helping people to become involved in water fitness.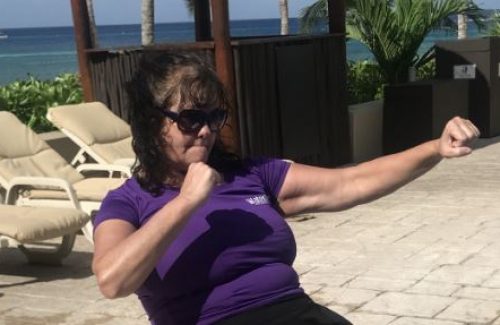 Anne Marie Waterhouse
Wilmington, Delaware
Anne Marie Waterhouse is the mermaid trainer! A Certified WaterART Master Trainer & Instructor since 2006 with Gold Level Certification. She is an International Professional Fitness Instructor, a guest presenter & trainer at Spas in the northeast USA, an instructor at YMCA's & private clubs, and a 500 hour certified Yoga instructor. Anne Marie's background is in Figure Skating, Dance, Yoga, Kinesiology, & Choreography. Combining these skills with over 3 decades in the fitness industry she is now thrilled to be able to train other people who love the water to become Certified WaterART Instructors.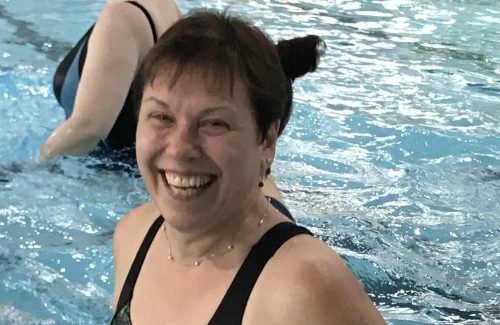 Claire Prudhomme Whetstone
Champaign, IL
Claire Prudhomme MCP, LMT, CMT, BCTMB,HTCP Restorative Touch Therapies Massage, Aquatic and Healing Touch Therapy Champaign, She Claire has been working in the fitness industry for over 35 years, teaching and serving as both a water instructor and a personal trainer .
Deborah Wyatt
Mooresville, NC
Deborah currently teaches a variety of programs at the Lowe's YMCA including aquatic boot camp and aquatic running with regular group exercise classes. She has been an instructor for 30 years (land and water). She is a Certified in Shallow & Deep H20 Instructor, Aquatic Arthritis and Aquatic Senior Certification, Aquatic Rehabilitation and Aquatic Personal Training. Her land experience includes: step, total body (weights and cardio) yoga, stretch, kickboxing, hi/low impact, as well as Senior classes for strength, cardio, flexibility and even Line Dancing.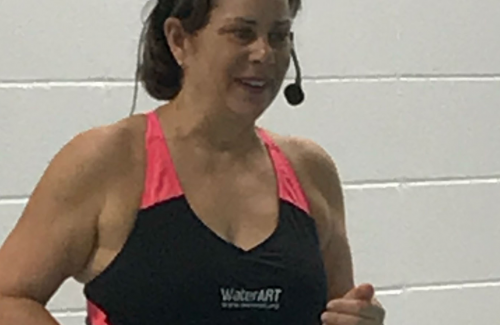 Instructor Trainer
Mentorship Program
As a Fitness/Aquatic Director your goal is to maintain a qualified instructor team. We are here to help you through the process. Presently, there is a severe shortage of instructors to lead programs. WaterART will help you to rebuild your team to help your facility and community to train new instructors in a convenient, safe and cost effective manner. This Mentorship program will help Facility Directors prepare for the future of fitness.
Adriana Affinito
Ottawa, ON
30 years of teaching Aqua-Fitness. Trilingual. French/English /Italian. Bachelor of Education. Physical Education/Teaching English Second Language from McGill University 1990. Started as a National Lifeguard. First Aqua-Fitness qualifications were from YMCA-YWCA. Level One Synchronized Swimming Coach. Taught Aqua-Fitness in Greenfield Park and St-Lambert, Quebec. Worked as Fitness Trainer and Aqua-Fitness Instructor in Toronto & Ottawa.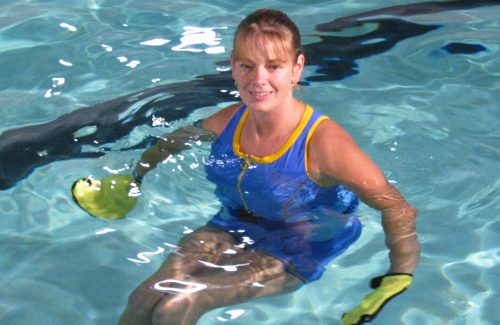 Lissa Berrard
Vanastra, ON
Lissa has worked faithfully in the aquatics industry for over 20 years. She is currently the Facility and Program Director of Vanastra Recreational Centre ( for 13 years). Additionally she is an Instructor Trainer and Examiner for First Aid, AED, National Lifeguard Service, Lifesaving Instructor, Red Cross Water Safety Instructor.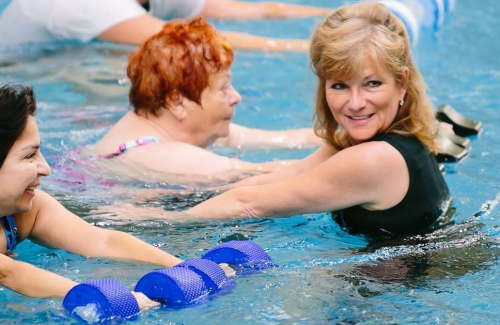 Judy Bjornson
North Vancouver, BC
Judy is a Master Trainer for WaterART, a Co-owner and trainer at Surefeet, a Fall Prevention Balance and Mobility land Program in North Vancouver. She was chosen to lead a nine- month Parkinson's research program by VCH and VGH and has developed and teaches a Parkinson's, M.S. Stroke Recovery and Post-polio program which she teaches in the community both on land and in the water.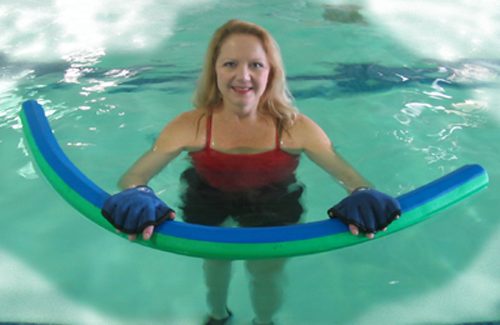 Fay Curley
River Drive Park, ON
Fay has developed programs and managed fitness professionals for many Recreation facilities. Her passion is working with healthcare and fitness professionals fostering their achievements and contributing to the progression of our industry. WaterART accreditation's include Aquatic Rehabilitation Specialist, Shallow&Deep H2O Instructor, Special Populations, Personal Training Specialist H2O and Land, Senior H2O and Land Instructor.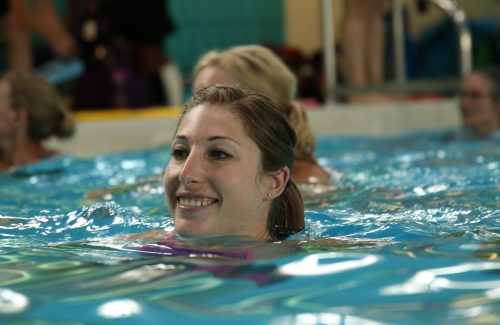 Dr. Leigh De Groot
St Catharines, ON
Leigh de Groot, Doctor of PT Leigh de Groot, B.Sc, DPT is a Doctor of Physiotherapy licensed in both Ontario and the State of New York. She has been involved in aquatics in varying capacities since 2002 years including Lifeguarding, teaching swimming lessons and teaching Red Cross First Aid and CPR courses. She has been a WaterART Instructor since 2007 and is certified in Arthritis, Seniors, Pre/Post Natal and is an Aquatic Rehabilitation Specialist.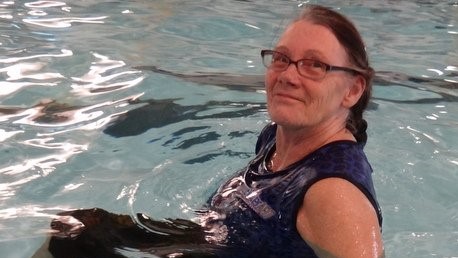 Sandy DuSomme
Sutton, ON
As a graduate from Seneca College (on the Dean's list in Recreation Facility Management). She is qualified and Certified in synchro, swim team, spring-board diving and Instructor Trainer for Red Cross and Life Saving Society. She has taught several programs in Ontario & Alberta for WaterART Fitness. She holds a Gold Level Certification in WaterART for Personal Trainer, Senior's & Special Populations, Arthritis, Rehabilitation, Sports Conditioning & TaeKwonDo Certifications.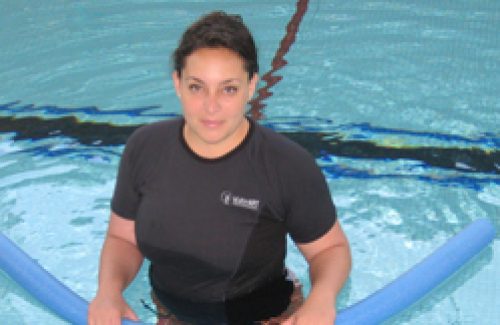 Christina De Souza
Toronto, ON
Christina de Souza has been actively involved in both land and H2O fitness for the last 20 years. Christina has coached a youth swim team, participated in lifeguard competitions and swim instruction, worked for YMCA, and she continues her fitness career working for the Private clubs through in Toronto as well as for private organizations. She manages her own fitness business as well with private training sessions both in the water and in the gym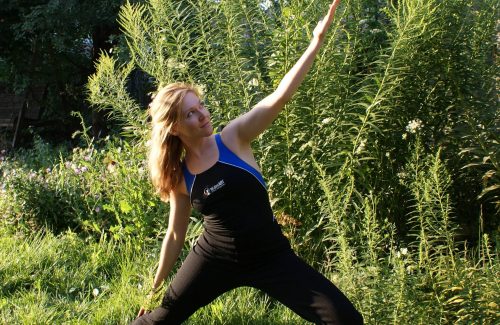 Jennifer Green
Brampton, ON
Certified WaterART Master Trainer, Educator, Owner of Stellar Fitness and Travel – Travel Associate, and is registered as an E-RYT 500 and YACEP yoga professional through Yoga Alliance. *Specialties include a focus on wellness and mindfulness education that offer modifications and exercise options to help with health considerations and chronic pain management. She is also an author of a #1 international best selling book for children on mindful breathing to help them have less stress and anxiety.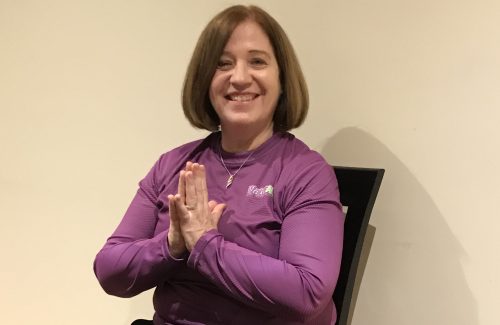 Pam Genge
London, ON
Pam has been a Master trainer for 14 years and was the honored recipient of the WaterART Master Trainer of the Year Award in 2006. She is the Assistant Certification Director. Pam has been in the fitness industry teaching a variety of disciplines for over 20 years. She is Gold Certified with over 10 Certifications from WaterART Fitness International. Additionally, Pam is a Certified Yoga Teacher (500 hrs) with Hybrid Flow, a Certified Pilates instructor with Balanced Body and Certified Personal Trainer with ACE (America Council of Exercise).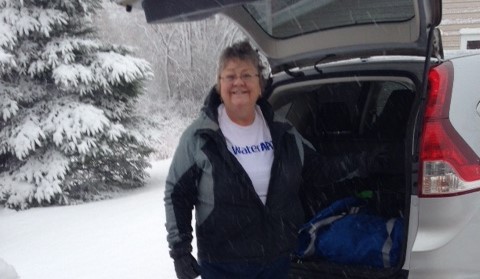 Georgena MacIsaac
Enfiled, NS
Georgena is a Certified Aquatic Post Rehabilitation Specialist, Weight Management Consultant, Common Movement Disorder Aquatic Fitness Instructor, Aquatic Arthritis Instructor as well as Senior Aquatic Fitness Instructor, has been a Certified WaterART Fitness Instructor since 2009. She currently works at the East Hants Swimming Pool and Truro Pools in Nova Scotia, teaching various aquatic fitness classes as well as providing Post Aquatic Rehabilitation Fitness. Georgena grew up by the Bras D'Or Lake, in Cape Breton, Nova Scotia. She swam high priced race horses back to health, usually after leg surgery. She used this same method to help herself back to walking again in 2006-2007.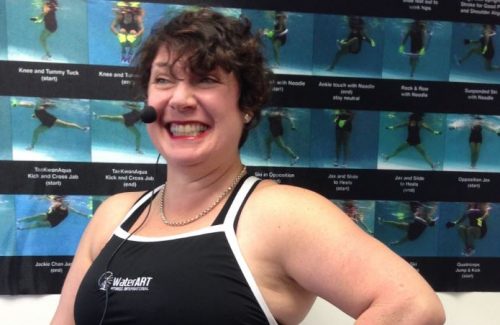 Rikki Gross
Ancaster, ON
Rikki's background includes 4 year Bachelor of Physical Education, 1 year toward a Master of Exercise Physiology, Aqua fitness certifications (group, personal training, Corrective Exercise certification, Orthopaedic Spinning Instructor as well as over 10 000 hours of continuing education credits and hands on experience. Rikki has endless energy and passion to help new instructors. Her strength is her attention to detail with technique and research. She grew up in South Africa and has lived in Boston and Toronto.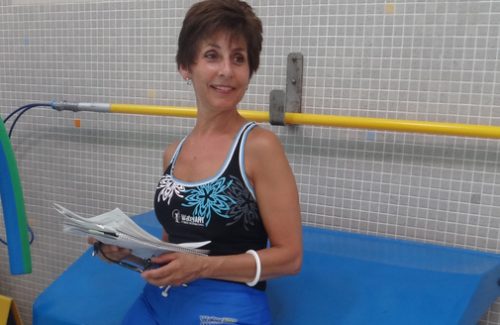 Joanne Hannan
Richmond Hill, ON
Joanne is a Gold Certified Aquatic Fitness Instructor and Master Trainer. She teaches aquatic fitness full time via a variety classes and small group sessions for City of Toronto and West Park Rehabilitation Centre. Her background includes a Medical Laboratory Technologist. She is Certified as a Shallow & Deep H20 Instructor, Arthritis H2O Instructor, Sports Conditioning H2O Specialist, Mind Body H2O Instructor & Personal Trainer H2O Specialist as well as Rehabilitation Specialist. Joanne provides fun and function to her water programs.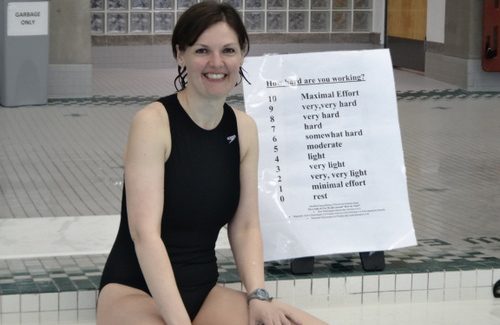 Susan Kisilevich
Edmonton, AB
Susan Kisilevich is a Certified WaterART Master Trainer with specialties in: Senior's Instruction, Mind & Body, Parent & Tot/Toddler, Aquatic Personal Training, Aquatic Rehabilitation, Arthritis and Common Movement Disorders Instructor, Aquatic Running Instructor as well as Sports Conditioning Specialist. Susan's motto is "Wellness through Water"®, using the water to train clients for healthy living on land and she is the owner and operator of Catch the Wave Water Fitness® in Edmonton. She is a registered and practicing Occupational Therapist and has achieved a Master of Science in Occupational Therapy as well as Master of Arts in Sociology from the University of Alberta.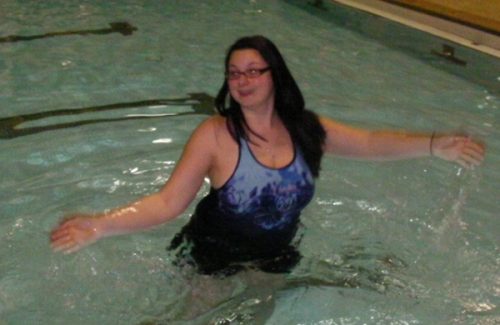 Michelle Monforton
Windsor, ON
Michelle is a kinesiologist who lives in Windsor, Ontario. She has been involved in various aspects of aquatics all of her life. The last several years have been spent developing and managing a hydrotherapy program focused on using the water to help rehabilitate individuals She also works part-time as an Aquatic Fitness Instructor at Goodlife Fitness. She began with WaterART in 2005 and has loved every minute of it. WaterART has been the perfect way to combine her passion for the water with education and background in functional anatomy. She loves to share her knowledge and facilitate training events to improve the standard of care and value that aquatic fitness may yield for all ages and fitness levels.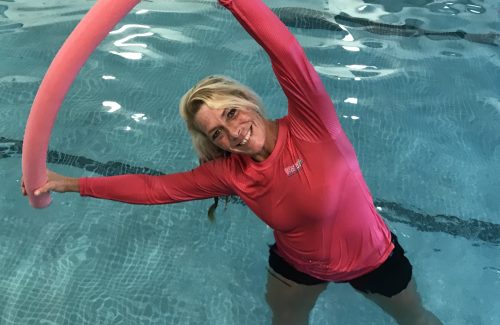 Marianne Paciocco
Hamilton, ON
Marianne has spent most of her life around the water: She competed and coached Synchronized Swimming for many years, is currently a Full-Time Lifeguard with the City of Hamilton, and a 20-year veteran teaching Water Fitness. Combining her love for Aquatics & knowledge of Fitness with her energy & enthusiasm, Marianne created SYNCHRO FIT a new and exciting WaterART Program!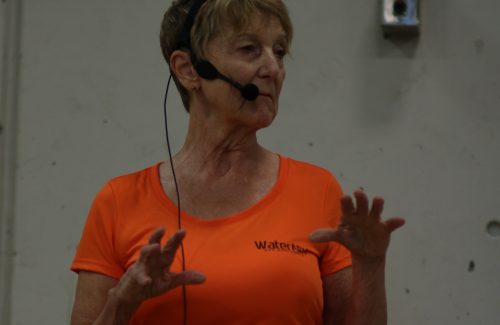 Delia Palmer
North Vancover, BC
Delia works with all ages, special interests being, training with hydrotherapy and joint rehabilitation.. She takes on all levels of fitness backgrounds, and enjoys teaching variety in a workout. Delia is a Master Trainer for WaterART Fitness International and conducts instructor course workshops and Certification programs.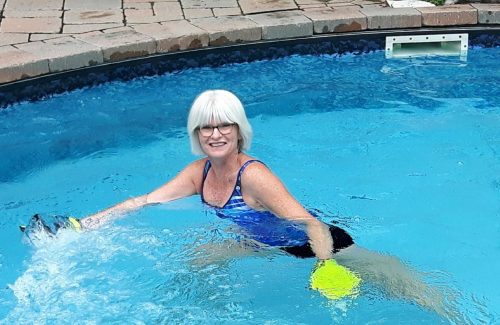 Jan Rakovsky
York University & King City, ON
Jan Rakovsky was a former competitive swimmer who competed at the CWIAU championship level for 4 years while studying Physical Education at York University. Jan taught in the school system for 10 years and spent another 10 years studying and teaching body/mind/spirit programs, specializing in the Nia Technique where she achieved Black Belt / Teacher Trainer level, and Yoga as a certified instructor. Jan brings her love of water and movement together to produce a creative twist to the WaterART program.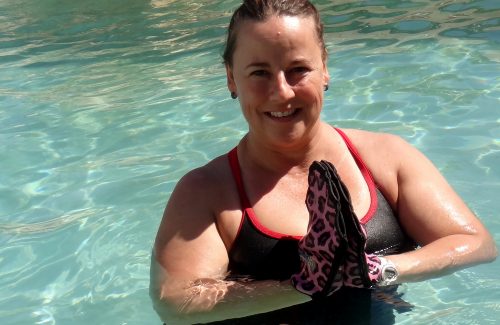 Jarilyn Weaver
Edmonton, AB
Jarilyn has over 23 years experience teaching Aquatic Fitness. She is 'Gold' level certified instructor holding 8 levels of Certification with WaterART Fitness International. Additionally, she is a BCRPA registered Group Exercise and Aquatic Fitness Leader, a Master Instructor Trainer for the Canadian Red Cross and a Lifesaving Instructor Trainer for the Lifesaving Society both in First Aid and Lifesaving.
In loving memory Aneta Kuzma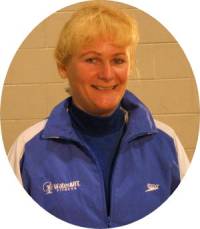 Aneta was a graduate of University of Lodz in Poland with B.A.General Arts and M.A Library and Science Information and Teaching.
She was a WaterART Certified Gold Master Trainer for Fundamentals, Specialized Populations, Arthritis, Kidz Fitness and Personal Training. as well as Lifesaving Instructor, Water Safety Instructor, National Life Guard, Pool, Aquatic Supervisor, CPR by Lifesaving Society.
She was involved in both land and water fitness. Her people skills and enthusiastic approach result in recent highest achiever mark in her work place in Milton Leisure Centre. She loved to teach water fitness classes and run several successful aquatic programs.
WaterART Family and Friends remember Aneta for her enthusiasm, professionalism and warm spirit as well as her drive for achievement.