Description
WaterART Enthusiast Membership
Everyone welcome
One free gift with purchase

WP-C WaterART Water bottle + Waist pack + Endurance Tee

$75 per year (every year you choose a gift). If you are WaterART Certified choose this option
Membership Benefits

WaterART Fitness App with over 95 video streaming Fit Tips
WaterART Fitness App with unlimited video streaming on videos or certification purchases
20% discount on products (except final sale & memberships)
Discounts on event registrations
Mailed ExerScience Newsletters
Member only section access
VIP Facebook group access
Back issues of ExerScience (log online and see in your Dashboard)
---
WaterART Endurance Tees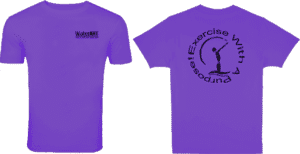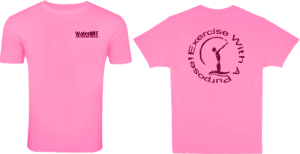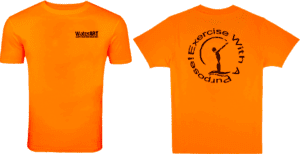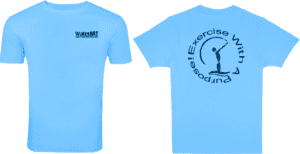 100% endurance Instructor shirt suitable for land or water use
Quick-dry, moisture-wicking fabric combines durability and style
Long lasting color (except with super chlorinated pools or bleach).
If you would like to apply the membership discount to a product purchase(s) right away- a head office agent does need to mark the  order completed as discount will  not automate until the head office clicks this "paid in full".
Also, if you would like to order a membership & some other products  (that would fit into one box or one  shipment ) and  you don't want to pay two shipping fees, then you may enter in coupon code shiptogetherwithmembership coupon code for a free ship on the membership purchase. Be sure to write in the comments section what else you are shipping so we know how to pack the box. Should the box be larger,  we  would  charge for exact shipping fees (and let you know).