Description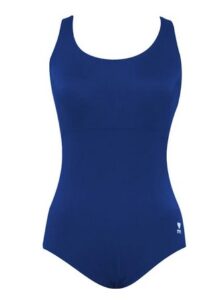 \=
All suits are guaranteed to be  100% Endurance Water Wear.
This suit is navy blue
Designed to resist fading and excellent for long lasting wear.
Endurance+ fabric has better color retention than conventional swimwear and features softer, lighter fabric with 4-way stretch technology for a comfortable fit.
All suits have the WaterART Fitness logo
All uniforms are tax deductible.
SIZING CHART

Size
26
Bust
54 1/2
Waist
46
Hips
57